Maceo Paisley
Culture Creator
A dancer, speaker, thinker, creator, poet... the list goes on and on. A true modern renaissance man. A man of cultural commentary & curation. Maceo is an epic human with a fresh aesthetic, and he regularly rocks our ascots.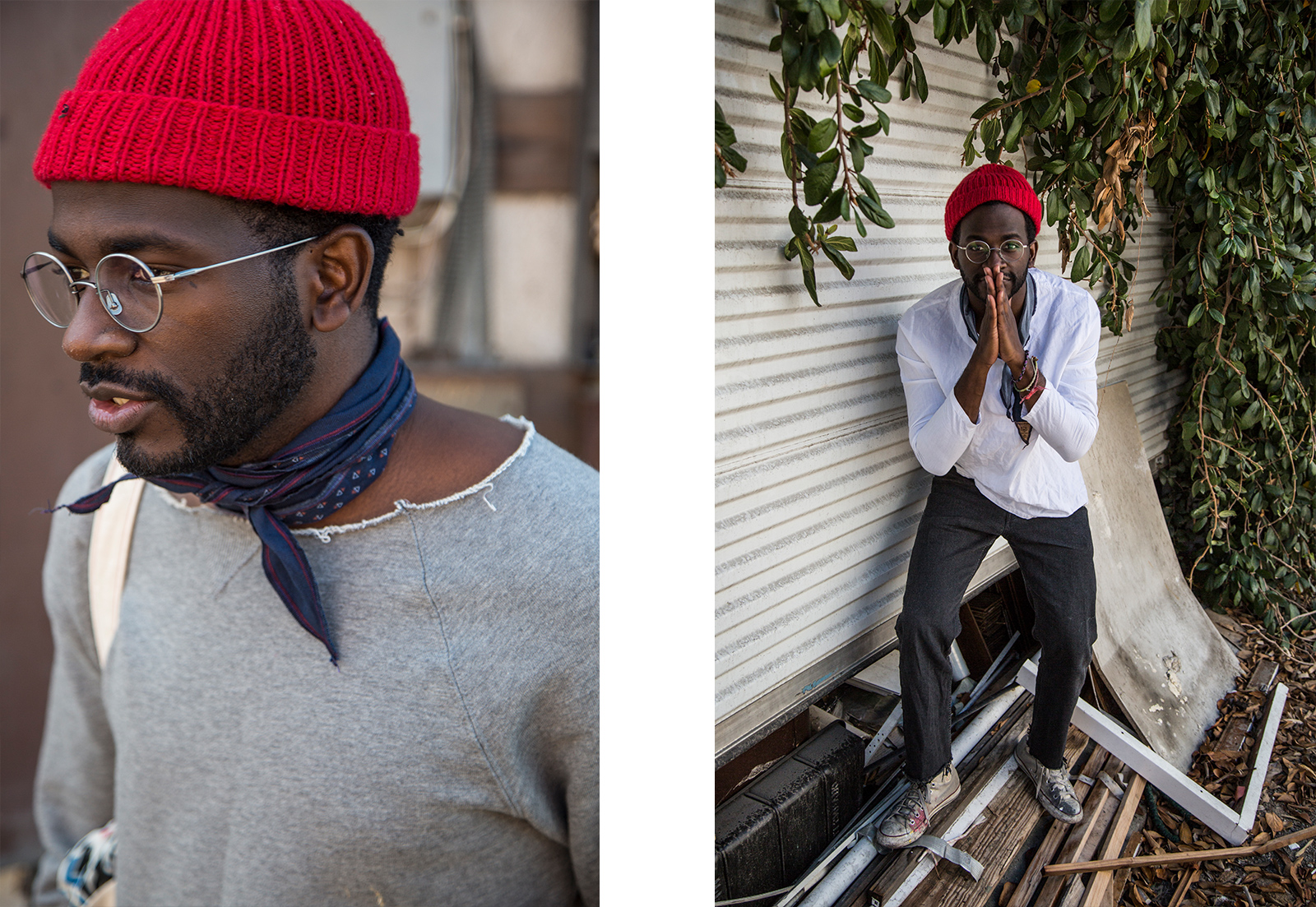 How do you describe what you do?
I make art. The tricky part is defining what art is, where it goes, and how to engage with it. So not only do I make art, but I attempt to make art systems that effect economics, civic engagement, and social psychology. But its still art.
What are your biggest struggles?
My biggest struggle trying to navigate a dirty world and stay clean. The society we live in forces so many compromises it seems like you get punished for having any shred of integrity. I am optimistic, but it doesn't mean that I am not aware, not tired.
What are your favorite accomplishments?
I recently realized that I can claim to have read a thousand books and it would not be a lie. I didn't actually count but if I am in error, its above not below. How cool is that!?
What part of your personality are you most thankful for?
Not to brag, but I am pretty humble... Just kidding, I have a pretty positive outlook that keeps me going and I think is attractive to people. 
What does your favorite or ideal sunday afternoon look like? - can be a memory or a fantasy
My ideal Sunday is waking up early, going to the beach and doing aerobics in the ocean while I watch the surfers, then eating a big breakfast and finding some place to lay down for a few hours. After that I'll take a long walk and meet up with someone for a great conversation. Hit another meal like some tacos or Poke and then end it early with a book or a film.
What gives you hope for the future?
What gives me hope is that feeling that I don't really know much. As long as I can lean into learning and discovery, possibilities are endless.
What would you like to bless the world with? Pick one word.
What excites you about being an LSA ambassador?
I know that I will be positioned next to people that I already know, or would love to meet one day!
What are you doing next? How can people help?
Well right now, we have a non profit for the arts in Chinatown LA, they should check that out at CitizensofCulture.com and send us a note!
Where are all the places people can learn more about you?
The one mentioned above is my work, and all my personal stuff is under maceopaisley… maceopaisley.com @maceopaisley on IG Twitter and FB